Sales Training Workshops to Help your Team Perform their Best
Train with a sales expert who has performed at the highest level in Enterprise Software
MINDSET & HABITS

Elite sales performers think, act, and work at a level which separates them from the rest. Ian will show your team how to get to the top.
Strategic Selling Skills

Learn and master proven sales techniques to dramatically boost your AE productivity, average selling price, and win rates. 
Crush Your Team Quota

As a Sales Leader, your success is a direct result of your team's success. Ian will teach your team how to perform at the highest level.
Tired of sending your team to the same old one-day sales course that just doesn't work or resonate with your team?
As a Sales leader, you need training from someone who's performed at the highest level. Ian lives, breathes, and sleeps sales.
Ian's sales training workshops provide your AE's with quality training they can apply immediately and use all year long. His sessions are interactive, engaging, and impactful. You'll immediately see why investing in Ian's training program is one of the smartest moves you can make for your team.
Ready to crush your sales goals? Bring in Ian and he can show your team how.
Testimonials from Sales Leaders
Kristin Messerli
VP of Financial Services Experience.com
"Our sales team just found it incredibly valuable!
Shane Martin
Head of Sales - American Negotiation Institute
"Since working with Ian our average deal size has more than doubled!"
Colleen Scanlon
Senior Sales Manager - Salesforce
"I was getting pinged throughout his presentation with people just raving about how much they loved his message."
Twelve 90-Minute Workshops Purpose Built for Software Sales
Sales Training that Drives Immediate Revenue Growth
There are too many trainers and programs out there that teach the same old sales tactics. Typically, it's from folks who haven't sold anything in years. You already know what happens when you take those courses. Nothing.
Ian walks the walk and has sold over 100M in his career, led Sales Teams of up to 80 AE's, and coached top Sales Performers at some of the world's most successful companies.
Stop wasting your time and hard-earned cash on a program that's not going to help you hit your goals. You don't need more busywork. You need hands on training that will result in more sales.
This is different than any training you've ever had. Ian doesn't just teach selling skills. He  teaches life skills that will help your team think, act, and perform their best in sales and in life. They will walk away knowing how to have Impactful Business Conversations with Executives, actively listen, and sell in their own authentic way. Ian believes that to be a phenomenal salesperson you must first become a phenomenal person, and selling with integrity is foundation to everything he teaches.
That's exactly why you need to learn from someone who's been there, done it, and is still performing at the highest level. He doesn't just teach what to do. He shows your team how to it via role plays, stories, and interactive exercises.
Ready to take your team's performance to the next level? Train your team on all the secrets Ian used to get to #1 at Salesforce through a personalized team workshop. 
Book a call with Ian to discuss where your team needs help and see if he's a fit.
What do Ian's Clients have to say?
Testimonials from Account Executives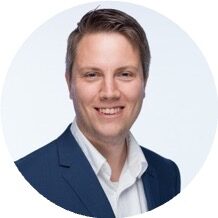 Chris Gay
"Great content, super helpful, lots of great points that were specific to us, rather than a bunch of canned content being delivered (what I've seen in other trainings)."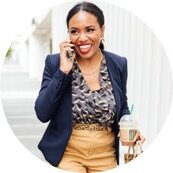 Misty Campbell,
Strategic Account Executive - Cority
Ian hit on all the main challenges that I experience as a sales rep. I definitely feel more equipped and confident to meet my goals this year".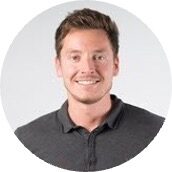 Sam Stewart
"What I liked most was the fact that Ian's done this himself and gave examples rather than a sales trainer just throwing theory out."
Hire Ian for Your Next SKO
Having sold over $100M at some of the largest tech companies in the world, Ian shares how to master the game of sales.
He frequently speaks at sales, leadership, and tech conferences, and he is also a frequent podcast guest.
Ian shares his personal journey on how he accelerated his own performance and the mindset and actions needed for results.
Weekly Sales Tips To Increase Your Performance.
Get weekly tips and tricks to build yourself and your performance, all pulled directly from Ian's personal experiences as a 17-year career account executive. You'll get a weekly email and bite-sized video lessons directly to your inbox to put you at the top of your game.