Asking Powerful Questions
Motivation Monday: Asking POWERFUL questions.
What is the most important question you can ask your clients or prospects when working on a deal?…???
"Why is this important to you?"
Many of us are taking time to reflect upon what matters most in our lives. When it comes to B2B sales, the more you can help others succeed, the more successful you will become. So it's critical to first understand what's most important to your clients, why it's important, and then create the right plan to help them succeed.
Today I share some powerful questions you can ask to uncover your customers WHY, and examples of success stories where reps tapped into their clients true motivation for making a change.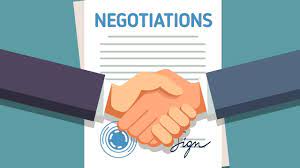 What's the #1 key to negotiating which very few people talk about? Knowing your worth and believing it!…