The #1 key to negotiating
What's the #1 key to negotiating which very few people talk about?
Knowing your worth and believing it!
When you know and believe in the value you bring to your clients, you can defend your pricing with conviction.
When you know a client will be better off with you than without you, then you can negotiate from a position of strength.
This requires understand their current costs, pain points, and what they stand to lose if they do nothing.
This also requires understanding exactly what they will gain if they partner with you, and what impact your solution will have on their company, employees, and customers.
When you know exactly why a client NEEDS to buy and can articulate the precise value you bring, negotiations become much easier.
Because you have true leverage.
It's also key to remember that this deal is good for THEM, not just for you.
In todays video I break down what effective negotiation looks like and how to justify your costs regardless of what you sell.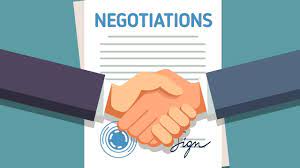 What's the #1 key to negotiating which very few people talk about? Knowing your worth and believing it!…