Build Mental Toughness with Chris Dorris
Want to build your mental toughness?
In this month's Fireside Chat, I spent 90 minutes with Chris Dorris, the world's leading Mental Toughness Coach.
He's coached many world famous actors, NFL and NHL Coaches, business executives, Super Bowl Champions, and billionaires.
He's the author of 3 books, including The Book of Mental Toughness Mantras which I absolutely love.
In this interview, Chris sits down with me to discuss how to build mental toughness.
We cover the following topics:
– What is mental toughness?
– How to manage stress and anxiety in a healthy way
– Responding to adversity and challenges that arise with enthusiasm
– Exercises to build mental toughness
– The importance of who you are BEING
– Top Mental Toughness Mantras to use every day
and MUCH, MUCH more.
Chris stayed an extra 30 minutes to answer questions from our community, and guided us through practical exercises we can use to "create the state" we desire.
This interview is filled with gold nuggets that everybody can use for life!
HUGE thanks to Chris Dorris for his generosity and commitment to serving our community.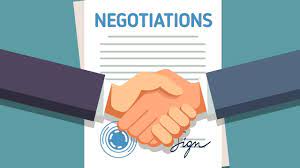 What's the #1 key to negotiating which very few people talk about? Knowing your worth and believing it!…