Fireside Chat with Brandon Fluharty & Ian Koniak
I recently had the pleasure of hosting a Fireside Chat with Brandon Fluharty, who is an absolute legend in the world of Enterprise Sales.
Brandon is one of only a handful of individual contributors on the planet who has earned a 7 figure W2 for 3 consecutive years, selling over 50M during that time period.
Brandon also shares my holistic view on success, valuing his health, relationships, and lifestyle as much as values success in the sales/business arena.
In this Fireside Chat, Brandon shares his secrets to closing massive new logo deals within the same fiscal year as he finds them.
He also shares why developing a Personal Operating System is fundamental to success in sales and in life, and you can develop an operating system of your own.
Finally, Brandon takes live questions from Untap Your Sales Potential coaching members who were in attendance.
P.S. – Brandon shared some amazing resources with the group. The two things he mentioned were his Personal Thrive Space and Maturity Model, which you can access directly using the links below.
Personal Thrive Space: https://brandonfluharty.com/thrive-space
Maturity Model: https://brandonfluharty.com/how-to-design-bigger-deals-in-saas-sales
P.P.S. Every month I host Fireside Chats with top performers like Brandon, and coaching clients can attend these discussions and have exclusive access to the speakers for live Q&A sessions afterwards.
If you are interested in joining our amazing community, you can check out the program details here: https://untapyoursalespotential.com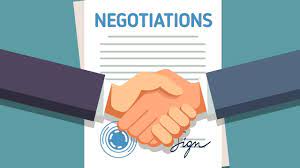 What's the #1 key to negotiating which very few people talk about? Knowing your worth and believing it!…