Fireside Chat with Jamal Reimer: How to Close Mega Deals
In this month's Fireside Chat, I interviewed Jamal Reimer, author of Mega Deal Secrets and Founder of Enterprise Sellers.
Jamal sold 160M as an individual contributor at Oracle and now writes, coaches, and consults on how to find and close mega deals.
In this episode, Jamal openly shares his playbook as we cover the following topics in details:
– Why humility is his secret weapon
– Team selling: how to lead and quarterback your deal team
– Executive Mapping
– Crossing the chasm: going from average AE to top performer
– Keys to powerful executive conversations
And much, much more! Enjoy!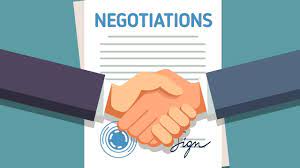 What's the #1 key to negotiating which very few people talk about? Knowing your worth and believing it!…