Fireside Chat with Joe Caravana
I recently had a chance to host a Fireside chat with Joe Caravana, a close friend and colleague from Ricoh and Salesforce.
In Joe's tech sales career, he's made President's Club 18 out of 20 years. Equally impressive, he's achieved the highest level of success without sacrificing his health or time with family, which is extremely rare.
During this Fireside Chat, we cover the following topics:
1. How to land large, transformational deals with Senior Executives
2. Work life integration
3. Riding the sales roller coaster without crashing
4. How to get consistent results year after year
Joe also answered live questions from my coaching clients.
Sometimes the most successful sales professionals fly under the radar, as they are too busy selling big deals to share their secrets with the world.
We are fortunate to have Joe teach us everything he knows in this Fireside Chat. Enjoy!
P.S. If you want private access for Q&A's with amazing rock stars like Joe, be sure to check out my Untap Your Sales Potential Coaching Program. Every month we host a Fireside Chat and private Q&A with incredible sales speakers.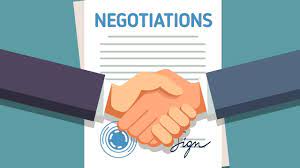 What's the #1 key to negotiating which very few people talk about? Knowing your worth and believing it!…