Fireside Chat with Scott Leese
This month's Fireside Chat is with the one and only Scott Leese.
For those of you who don't know Scott, he's a 6x Head of Sales, 4x Founder, 3x author, and 1x awesome human being!
The conversation was full of wisdom and nuggets.
Here's what we covered:
1. Why Scott is so driven, and how he remains driven every day
2. Parallels between addiction recovery and selling (which led him to write the book Addicted to the Process)
3. Why cold calling is less effective than ever, and what to do about it
4. Why Go to Network will replace traditional Go to Market strategies
5. How to build your network immediately
6. The Grim Reaper and Five Fatalities of Sales
AND SO MUCH MORE!
As always, Scott showed up as his raw, unapologetic self, which was a breath of fresh air for me and all our UYSP members on the call.
I know you will enjoy this conversation as much as I did.
You can watch the video here: https://youtu.be/Bc06pOxmgjs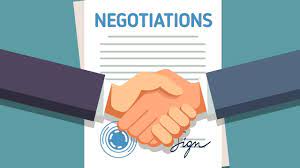 What's the #1 key to negotiating which very few people talk about? Knowing your worth and believing it!…