Hit the Ground Running in Q1
Yesterday I had the privilege or presenting tips to hit the ground running in 2020. Some key takeaways from the presentation were the following:
1. Master your mindset. Having your head on straight is foundational to everything else.
2. Research your customers and come up with a Point of View and Value Proposition on how your company can specifically help the achieve their key goals and objectives.
3. Execute with urgency. Can you imagine what would happen if we all worked with the same energy and urgency in Q1 as we did in Q4? So why is it that we don't?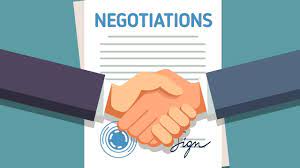 What's the #1 key to negotiating which very few people talk about? Knowing your worth and believing it!…