How to create a compelling Business Case
Most large Enterprises will not purchase software or services without a strong Business Case.
Last week I had the pleasure of appearing on the 30 Minutes to President's Club Podcast with Nick Cegelski and Armand Farrokh, where we dove deep into how to put together a compelling Business Case using my "Yo-yo" selling framework.
Here's the formula I use for the Business Case:
Executive Summary of Key Goals (Top 3 Desired Outcomes)
Increase average sales price
Improve employee retention
Increase # of deals sold per user
___
The "How" (What your product can deliver for them to enable those results)
Empower users with:
Mobile App
Marketing Campaigns
Voice notes
___
The Benchmarks and ROI
Show the average % benchmark improvements from other customers
Apply their specific numbers to demonstrate impact of your solution
Use conservative figures and co-create business case with them
Hope you enjoy the episode!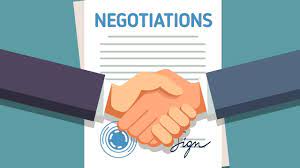 What's the #1 key to negotiating which very few people talk about? Knowing your worth and believing it!…