Impactful Executive Conversations
1. How do I book meetings with CEO's and other C-suite execs who refuse to meet with sales reps?
2. How can I ensure that these meetings are impactful?
3. How do I avoid getting intimidated when speaking to execs?
4. How can I build strong, authentic connections with execs?
These are some of the most common questions I get from sales professionals looking to sell higher within their accounts.
As Salesforce Strategic Account Director, I am responsible for meeting with Senior Executives at our largest Enterprise accounts to help them solve their biggest problems and drive results.
Next week at Sales Hacker, Inc.'s Beyond Quota virtual event on January 26th at 8am, I'll be doing a deep dive into how I go about setting meetings with the C-suite, how I run these meetings to maximize impact, and how you can go do the same thing.
I'm not the only one speaking. There are a TON of great sessions from other amazing sales leaders such as Kevin "KD" Dorsey, Scott Ingram, Jason Bay, Scott Leese, and many more!  
Definitely worth checking out and getting registered, and the best part is that it's completely free!
Registration link is below – please join me there for a session you won't soon forget!
https://beyondquota.saleshacker.com/e/mn242n/?utm_source=Ian_Koniak&utm_medium=social&utm_campaign=Beyond_Quota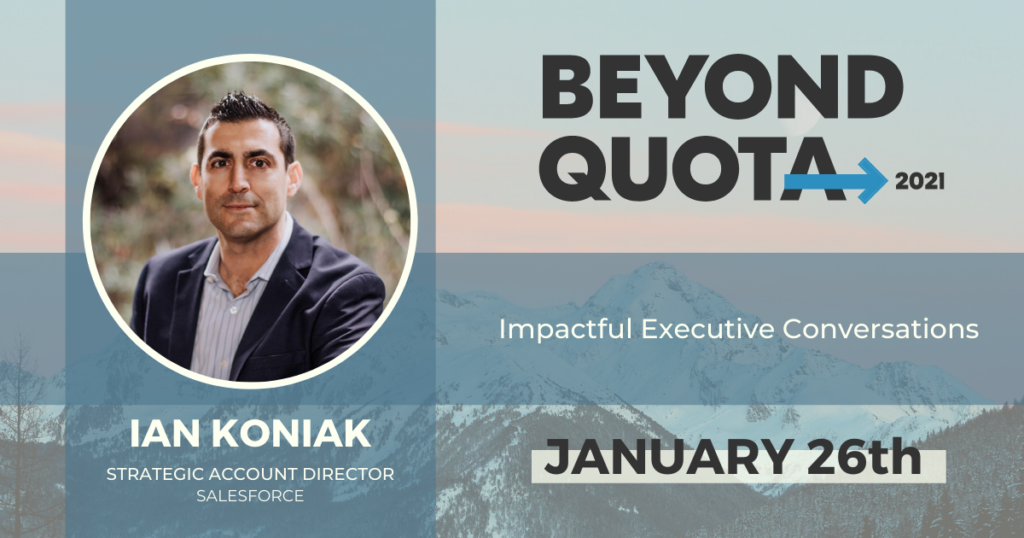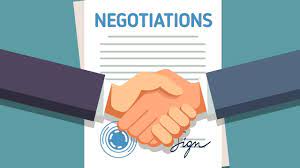 What's the #1 key to negotiating which very few people talk about? Knowing your worth and believing it!…