Mindset of a Sales Champion: Part 3
Today wraps up our series on the Top 10 beliefs of high performing sales reps. Here are beliefs 7-10:

7. I do what others won't do, so I can do what others can't do.
8. I am not attached to a specific outcome
9. Output matters most
10. I stay the course until my work is done.

CONTEST ANNOUNCEMENT: WIN A FREE PASS TO JOHN BARROWS' "DRIVING TO CLOSE" virtual training course next week on Tuesday April 7th @ 2-4pm EST or Wednesday April 8th @ 2-4pm EST To enter, simply SUBSCRIBE to my YouTube channel and tag three salespeople you know in the video comments.

I will announce a winner this Friday and send a DM with a promo code to redeem the pass.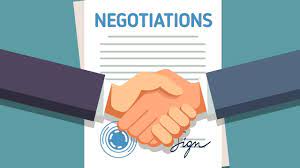 What's the #1 key to negotiating which very few people talk about? Knowing your worth and believing it!…