Selling with Purpose with Ian Koniak and Dale Dupree
Several weeks ago I had the privilege of meeting with Dale Dupree, founder of the Sales Rebellion, and appearing on his Podcast "Selling Local."
This was truly an EPIC conversation where we discussed ways that Sales Professionals can perform at their highest level while truly making an impact on the lives of others.
We spent an hour diving deep into the following topics :
How to find fulfillment and joy in the cut throat world of sales
Why customers choose to buy from YOU instead of anybody else
Selling "authentically" to build deep, lasting customer connections
Below you can find a link to the full episode:
For those sales reps struggling to find joy and fulfillment in their work, this podcast is definitely one you don't want to miss!
Major thanks to Dale Dupree and Chris Watson for having me on the show!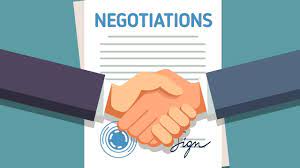 What's the #1 key to negotiating which very few people talk about? Knowing your worth and believing it!…