WHY SALES REPS STRUGGLE TO FIND FULFILLMENT, AND WHAT TO DO ABOUT IT.
Sales is a performance sport.
When we are selling, our confidence soars and we build upon this momentum to sell even more!
When we are in a slump, we question ourselves and often stop doing the things which made us successful in the first place.
The roller coaster of sales can be downright exhausting when our mood is determined by our standing on the scoreboard.
It can also lead to commission breath, short sighted decisions, and eventual burnout.
Today I break down the two main reasons why sales professionals struggle to find fulfillment and happiness, and how you can break the cycle to avoid burnout in sales.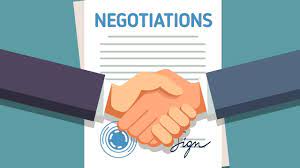 What's the #1 key to negotiating which very few people talk about? Knowing your worth and believing it!…