How do you define success?
Many salespeople believe success is simply a reflection of their W2 or quota attainment.
The problem is that this belief can lead to a life of constant stress, anxiety, and disappointment and devalues all the things which make us great.
When we are only focused on outcomes, it's difficult to enjoy the journey and process.
I spent much of my life believing this.
Whenever I hit my most ambitious financial and career goals, I still felt an emptiness inside and asked myself "is this it? Is this why I sacrificed so much?"
In 2020, I knew that something had to change. Because if it didn't, I would lose my family.
And so I chose to start over and redefine what success really means starting with my family.
This has made all the difference.
We get what we focus on, and focusing on areas outside of just work has brought immense joy, fulfillment and inner peace.
And that to me is true success.
Tomorrow at 1:45 PT, I will be speaking at BEYOND QUOTA's Sales Hacker in a talk called "You are not your number."
I will share how I got off the sales roller coaster and give you a 21 day plan for replacing bad habits with joyful activities.
Here's the link to register. Hope you can join me.
https://beyondquota.saleshacker.com/e/mn242n/?utm_source=Ian_Koniak&utm_medium=social&utm_campaign=Beyond_Quota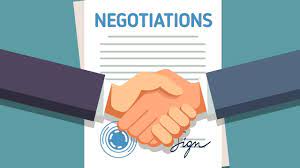 What's the #1 key to negotiating which very few people talk about? Knowing your worth and believing it!…